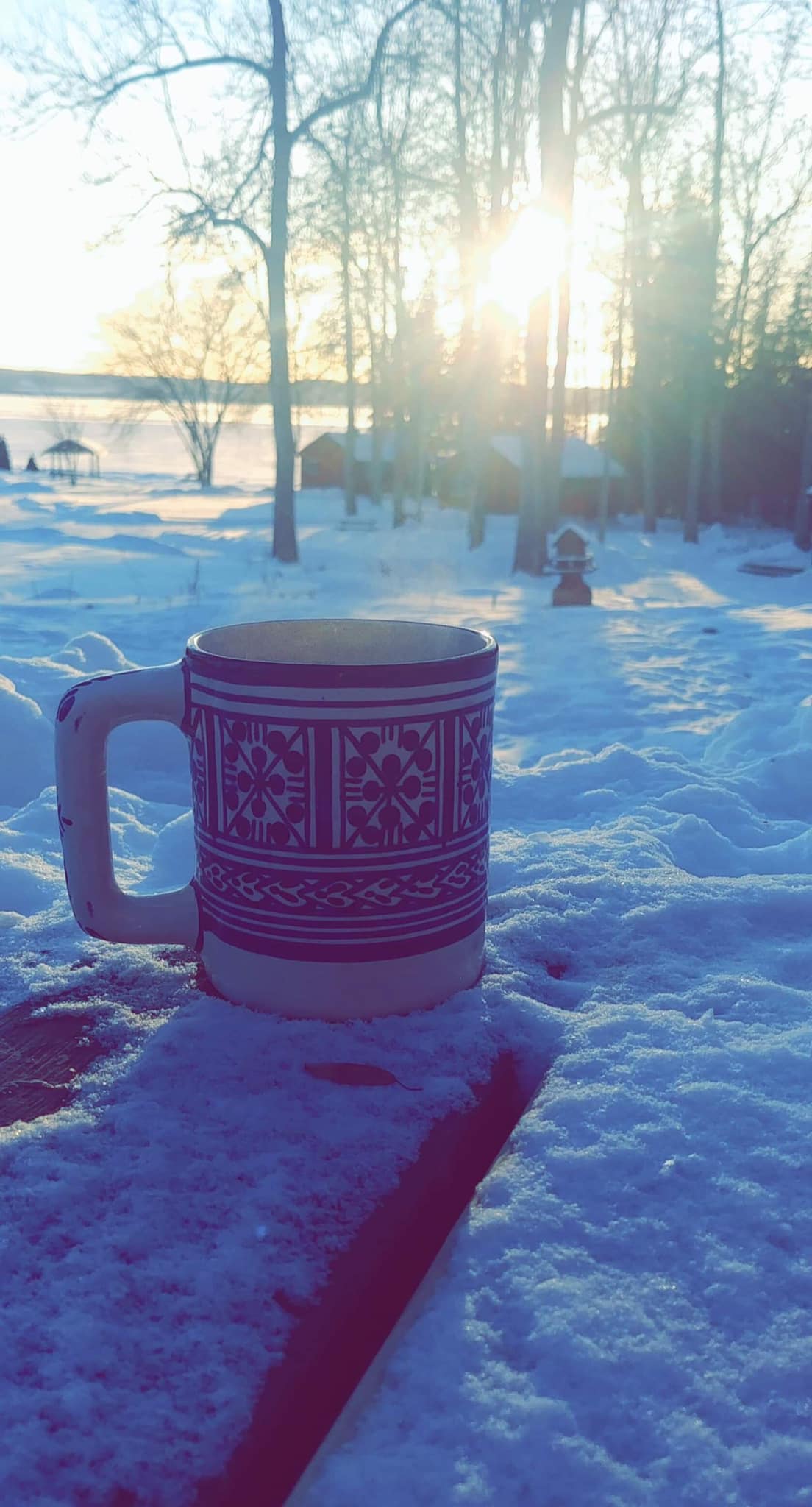 Our location is in a private and quiet area of Lake Temiskaming yet we are only ten minutes from town in case you need any additional amenities.
The property has a host of features to make sure you will fully enjoy your stay!
Outside of the cottages, you will find numerous places to relax in nature.
We have a beautiful beach shoreline, a large floating dock with a ladder for swimming and watercraft leisure, as well as a full driveway boat launch.
We also have a plethora of muskoka chairs, picnic tables, and hammocks.
Please note we do not have an active lifeguard on duty and ask you to watch your family members and friends closely. 
In the winter our boat launch allows for easy access to the lake for ice fishing and snowmobiling. As well, we are near the entrance to the main OFSC trails that can take you all across Ontario!
In the evening, after an eventful day, enjoy the stars and a fire at our communal firepit.
We like to think of our chalet as your full home away from home.
When your plans call for more than a cottage, we offer our premium five bedroom chalet.
Our chalet can accommodate up to ten guests.
Two of the five bedrooms have separate ensuite bathrooms as well as decks overlooking the property. There are an additional two bathrooms on the upper and main levels of the chalet.
The chalet is fully equipped just like our cottages with everything you will need to refresh, relax, and reconnect in Northern Ontario!
Please see below for a video overview of our property location.
Thanks for visiting our website and we look forward to hosting you!